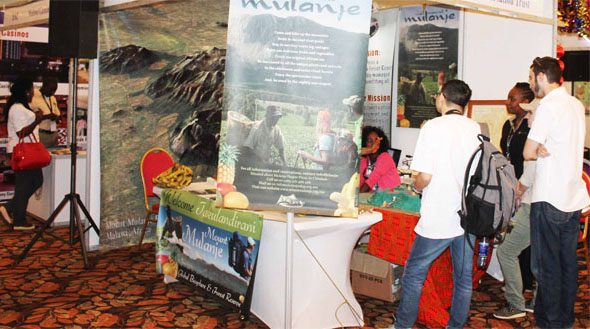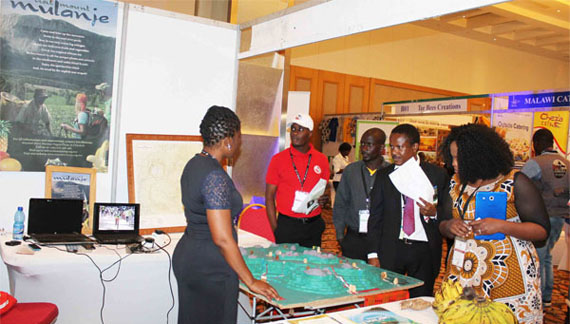 Are you willing to, interested and adventurous to climb Malawi's highest mountain? Come to infoMulanje. Its full of information on tourist's attractions in the mountain and the forest reserve and also the surrounding areas.
infoMulanje is an information centre established to assist tourists visiting Mount Mulanje and it's surrounding areas. It offers tourism information and access to reading materials about the mountain, its forest reserve and how to get up there. The centre is located at Chitakale Trading Centre, right at the junction to Phalombe, opposite Mulanje PTC Superette.
Purpose
To significantly improve regional tourism by providing the necessary information to those visiting the Mulanje Mountain and/or just information for the surrounding area.
Services offered
Information about local attractions, accommodation services, food shops and other facilities.
Sales of map, guide to Mulanje Massif books, books, post cards, calendars and various arts and crafts reflecting Mulanje Reservations service to tourists for the booking of lodges, mountain huts, guides and porters. You will also enjoy refreshments at a reasonable fee. 
infoMulanje also makes available a number of resources and references for visitors, students, researchers, tour guides and other interested and other interested people. 
At the same time the value and importance of the Mulanje environment is appreciated through the informational resources especially those that the visitors take away with them.
Be adventurous and explore! Want to know more? Arrange a booking?
Write to:
Infomulanje
P.O. Box 200, Mulanje, MALAWI
Tel: +265 (0) 1466 466/506
or send an e-mail: infomulanje@mountmulanje.org.mw